HOW TO BOOK A TEE TIME
1 - Log in to the website
You may already be logged in but if not, you'll need to click on the "LOGIN" button and enter your membership number (or email address) and PIN. There is a reset option provided.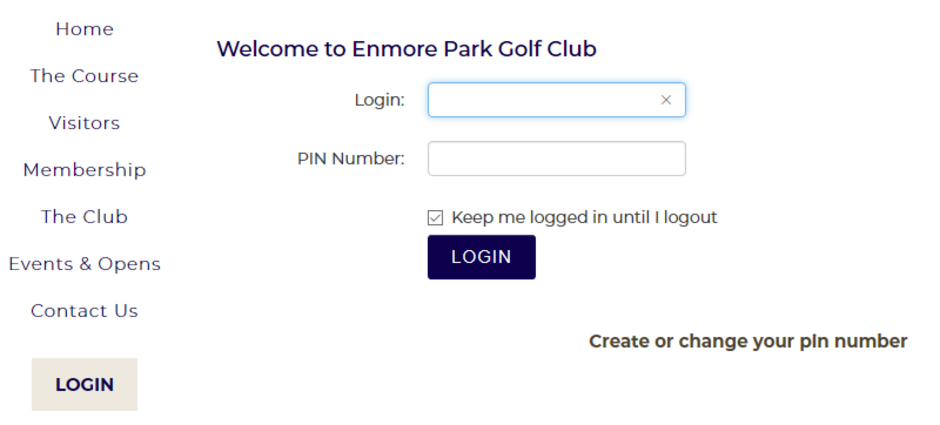 2 - Tee Booking Link
Once you are logged in visit "My Golf->Book Teetime". From there you will be presented with dates and times. You will only be able to book nine holes up to three days in advance.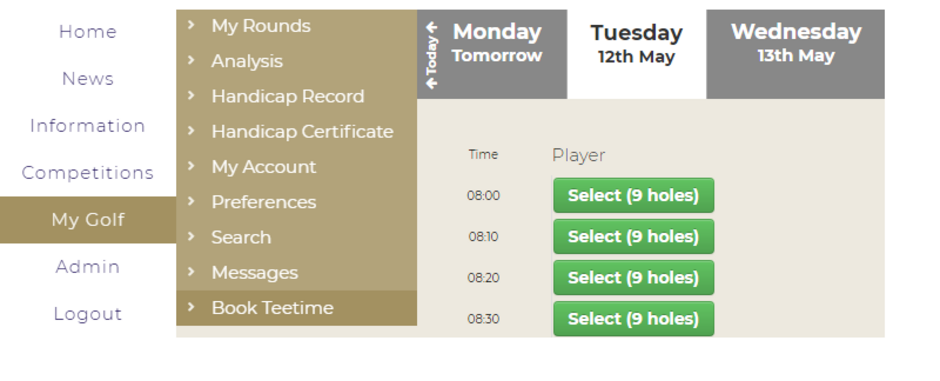 Important: At 7:30 pm each day, booking becomes available for 2 weeks later. For example, on 1st June before 7:30 pm you will be able to book a tee time up to and including 13th June. After 7:30 pm you will be able to book for 14th June as well.
10th Tee Start
You can choose the 10th tee as well as the 1st (though times may be limited due to 18 hole bookings). Select using the checkbox shown on the booking page.

3 - Choose a time
Click on an available time to select it. A pop-up will give you the option to choose your group size.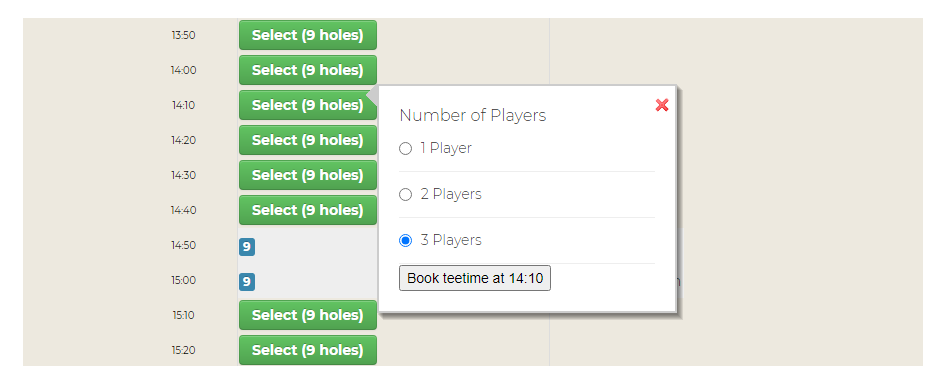 4 - Add Playing Partner(s)

Click on "Enter details" (as shown above) and in the pop-up box (shown below) you can use the "Another Member" option to add your playing partner(s) name(s).
Important - If you wish to play as a single or twoball without anyone joining you please use the "A Guest" option when adding players' names. Book the maximum group size and use "Single Player" or "Twoball Only" as guest names to fill the spare slots.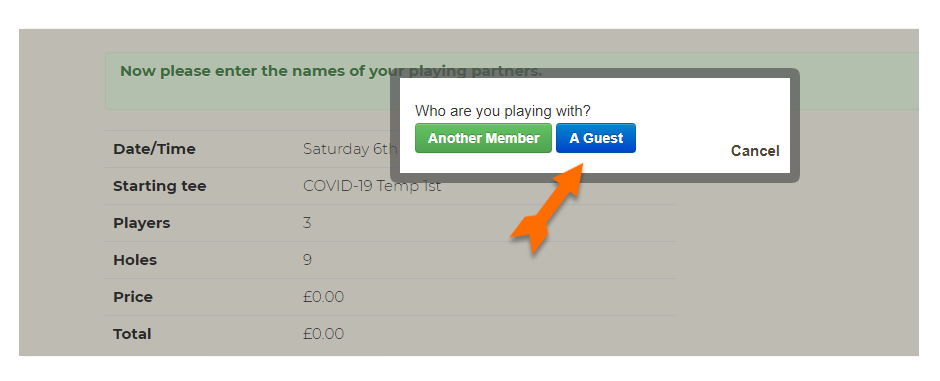 Click on "Finish" to complete your booking.

5 - You're done.
Don't forget to visit this page to read about the tee booking rules and guidance on playing safe at this time. If you have any questions please email secretary@enmorepark.co.uk
Finally - Telephone Booking
We would much prefer everyone to book online, but you may book by telephone. Call the Pro-shop on 01278 672100 (option 3). Telephone booking is only available 9:00 am to 6:00 pm and is subject to the same booking restrictions.