Mens
Ladies
Juniors
Seniors
Mens Section
2020 MENS' CAPTAIN - PHIL HODGE
Enmore Park opened in 1906 as a 9 hole course and it wasn't until 1969, thanks to our Benefactor Philip Pensebene who donated funds, which enabled us to expand the course to 18 holes & since then the club has gone from strength to strength.
Whether you are an experienced golfer or a complete beginner, you will receive a very warm welcome at Enmore Park GC.
We have approx. 600 male golfers of which the Seniors make up about a 1/3 of that number.
Our biggest asset is indeed the course which is arguably one of the top five courses in Somerset and is immaculately maintained by Head Greenkeeper Gary Cook and his band of enthusiastic greenkeepers.
The Clubhouse was given a complete refurbishment in 2018 and everyone who comes to Enmore comments on the amazing transformation.
Changes in 2019 were necessary due to the retirement of our PGA Professional Nigel Wixon who, after 47 years of loyal service to Enmore, decided to retire. We were extremely lucky to acquire Barry Forster from North Wilts as our new PGA Professional and since his transition to Enmore he is already proving why he was selected. Barry has built a team that any club would be proud of, comprising of Assistant PGA Professional Harry Brown from Yeovil GC and our very own Alex Clapp who has played on the Challenge Tour.
So, whatever your needs albeit golfing equipment professionally fitted to your game using modern technology, clothing, footwear or lessons designed to improve your enjoyment of this wonderfully frustrating game, you can be assured every aspect will be catered for. Barry has introduced a new swing studio which is proving very popular with golfers of all abilities, not only for lessons but on rare occasions when the course is inaccessible and you can go and play top courses around the world.
We have an extensive calendar of competitions for all sections of the club comprising of Medals, Stablefords, knockout competitions, all running alongside competitive matches against other clubs in the form of the Avalon League where we now run 2 teams, The A team and the Enmore Bucks all competed on a home and away basis.
Also, there are friendly matches, played by the Enmore Royals who play 12 matches against other clubs on a home and away basis, not to mention Mixed matches and competitions which are also very keenly competed.
Open competitions run from the Gents Spring Open in April until our Pro-Am in September. During the winter months we run a Winter League Pairs competition on a Stableford points basis, whereby the top 40 teams compete in a shotgun final in April.
We also have reciprocal arrangements with some 30 clubs, many offering free golf and vastly reduced rates.
Whatever your preference there is something for everyone here at Enmore.
The Captains Charity of the year for 2020 is Children's Hospice South West, for the work they do supporting families through periods of prolonged difficulties, providing respite and care for their loved ones.
We have a history, course and club to be proud of. So, if you are looking for a Golf Club with a heritage, run in a friendly family atmosphere, look no further.
As you may realise whilst reading this, 2020 will forever be synonymous with Covid-19. So, things are not what they were - no golf currently due to social distancing, most probably the biggest challenge and change for mankind in our lifetime.
Stay safe.
Phil Hodge Club Captain 2020.
Kind regards,
Phil
Ladies Section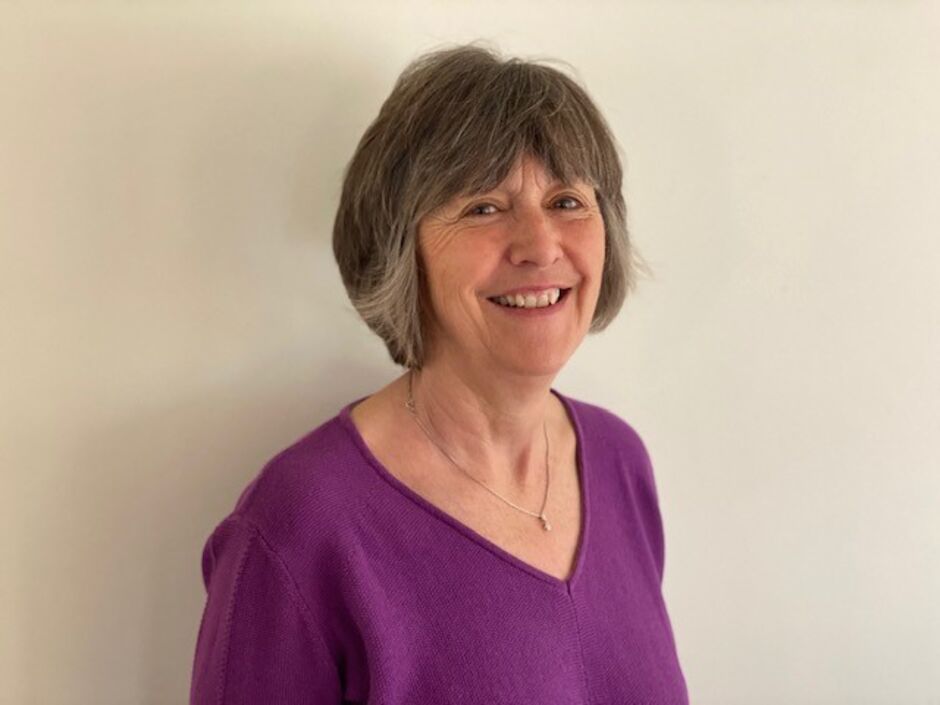 2021 LADY CAPTAIN - JULIE BLUMGART
I am delighted to have been chosen as Lady Captain at Enmore Park Golf Club 2021. It is my hope that, as the year progresses, golf will return to normal and that we will leave the pandemic firmly behind us. On behalf of myself and all our ladies I would like to extend a warm welcome to you whether you are guests or possible new members of the Ladies section. Our Parkland course which, from the highest points, offers extensive views over nearby hills and across the`Bristol Channel to Wales, offers the opportunity for ladies of all standards to play throughout the year and enjoy both a social and competitive round of golf.
As a Ladies section we have 82 members including 9 hole members ranging from novice to scratch golfers. If joining the ladies section, I can assure you of a warm welcome. On Wednesdays we hold weekly 18 and 9 hole competitions throughout the year with alternate day competitions at weekends. Our major Trophy competitions are held in the summer months combined with medal, stableford and team competitions. We also hold an individual and pairs knockout competition and also you are able to enter the eclectic competition. During the winter months fun competitions are played together with winter league and eclectic competitions. For those who wish to play competitive golf we are also active participants in the Wessex and Somerset Inter Club League and for those who prefer to play social golf we have a number of friendly matches and mixed friendly matches against local clubs.
We also hold two ladies open competitions each year which can be entered on line as well as a mixed open competition. So do come and join us if you are able. These are well attended and enjoyed by all who enter, not least because of the testing course but also our friendly welcome, halfway house and excellent clubhouse facilities.
Our professionals are always on hand to offer advice and Barry Forster, our head PGA professional, and Harry Brown, the PGA Assistant professional provide group and individual coaching. Ladies group coaching sessions are also held on Tuesdays which are enjoyed by a number of ladies. I am also delighted that Enmore has been awarded the R & A's Women Into Golf Charter. A very successful Women into Golf programme provides the opportunity for potential new members to experience golf at Enmore.
Each year we hold a number of events that provide the opportunity to raise money for the Lady Captain's charity and this year my charity is Somerset and Avon Rape and Sexual Abuse Support (SARSAS). SARSAS is a local charity that provides support to people who have experienced rape or any kind of sexual assault or abuse at any time in their lives.
At Enmore we are always ready to welcome new members whether beginners or established players. So why not come along and enjoy the companionship and the fun.
Kind regards
Julie Blumgart, Lady Captain 2021
Juniors Section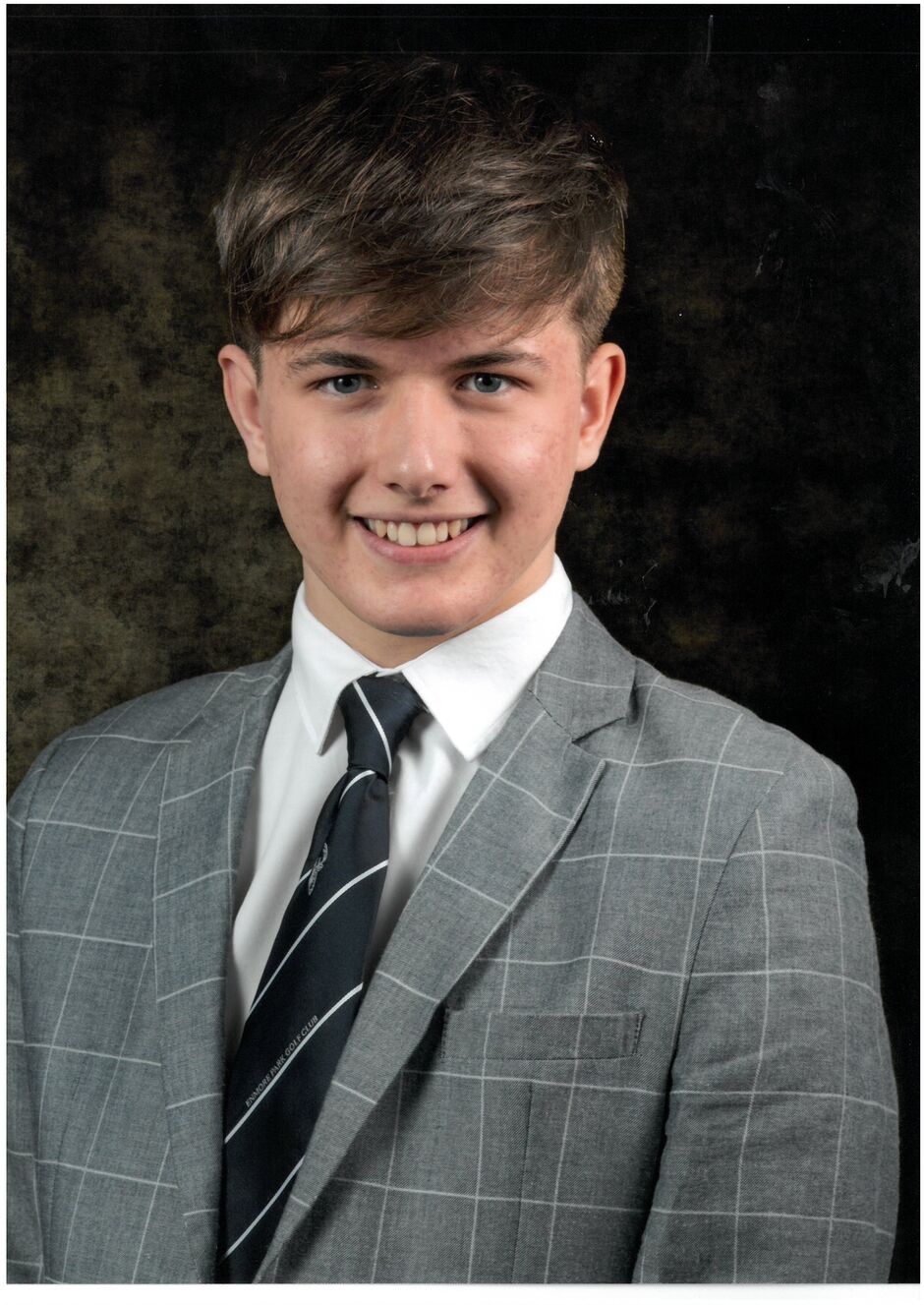 2021 JUNIOR CAPTAIN - Theo Culverhouse
Welcome to the Junior Section of the club's website. The junior page will inform you about all of the activities that are on offer for its members together with information about competitions, results and playing opportunities.
We cater for boys and girls of all levels of ability, from absolute beginners, improving golfers to advanced junior players who have official handicaps and are able to play in club competitions.
We have a dedicated group of organisers who via the Junior Committee ensure the smooth running of the Junior Section, organising competitions and coaching sessions and other activities for all junior members in a safe environment. We are generously sponorored by a number of Club members which allows us to grow and develop our Section for the benefit of all our junior members. In prticular our thanks go to John Nicholson who has kindly sponsored the teams match kit.
There is a full and varied programme of golf for all ages and abilities, from our Academy sessions for the younger or less experienced players, intermediate improving golfers going out onto the course for the first time, through to team players representing the club in team events and competitions.
Enmore Park Golf Club has a long history of developing junior golfers, with boys and girls going on to represent Somerset Golf Union at all junior age groups and with many of the juniors becoming club champions and representing England.
/uploads/enmore/File/Committee members 2020.pdfThe relaxed, fun atmosphere, the fantastic practice facilities and coaching available makes Enmore a great place to play and learn golf whatever your age or ability.
Further information can be found on our twitter page @enmorejuniors
Click Here For Junior Mission Statement Click Here For Junior Committee Details


Child protection and standards
The safety of junior players whilst at the golf club is our number one priority. The link below to the Junior Handbook (provided to each junior member) includes our Child Protection policies as well as guidance to young players on golf etiquette whilst playing on the course. Finally the Handbook also outlines the behaviour expected from our juniors.
Click here For Junior Handbook
Junior Coaching
For those juniors who want to improve their game and lower their handicap there are many coaching opportunities offered by our Professional, Barry Forster and his team. Regular sessions run on Saturday mornings and are an excellent way of getting into the game as well as improving.
Click Here To View The Junior Section Player Pathway
Academy Programme
Our Academy system exists primarily for the younger (must be a minimum of 6 years old) and/or less experienced junior members.
The Academy is designed to provide a fun way to learn, that provides the juniors with a clear pathway via Golf Access into gaining a formal handicap (54), to improve to a 36 handicap, learn the rules and etiquette as well as being able to play in 18 hole junior competitions.
Specific Junior Club events are held normally at the weekend, where Academy members (alongside more experienced juniors) can play a stableford competition with a 72 introductory handicap. A trophy is presented at our annual prize giving in December for the player with the most points over the season.
On course play is normally restricted to a maximum of 9 holes, with play initially encouraged from the blue 150 yard makers. Parents and or more experienced junior players must accompany the Academy players.
Click Here To View a Table Of Junior Section Event Dates
Click Here to View the Junior Section Events League Table
Competitions
Once a junior has established a handicap of 36, there are around twenty junior competitions held between March and October, involving stableford, medal, team and match play format, including a junior open held in August. Throughout the summer a fortnightly stableford is held on a Friday night.
Click Here To View The Junior Competitions Schedule
Team matches
The Junior Section has a team that plays in the Somerset Junior League. This has been a very successful venture over the years and the team was runner-up this year.
At Enmore we are always encouraging our juniors to improve and reach their full potential. The selection criteria for our junior team is as follows: firstly players must be available and committed to playing for the club team; secondly we select the squad in handicap order, with the lowest handicappers being nominated for the team. This we believe is the fairest way to encourage our juniors to progress and earn their right to play in the club team.
Our younger juniors, and those less experienced with higher handicaps, will still have opportunities to compete in internal and external competitions. There are also team matches against the club's ladies and senior teams, which will enable our juniors to benefit from playing with some of our more experienced golfers in a relaxed but competitive atmosphere.
Click Here To View the Junior Team Fixtures
Results and presentation of trophies
Each year we celebrate the success and improvement of all of our juniors and encourage everyone to attend a junior meal with prize giving for those who have won trophies, including a cup for the most improved junior.
Click Here for a List of 2021 Junior Results/Prize Winners
interested in joining the enmore juniors?
Enmore Park has a long history of encouraging junior golfers. Whilst their golf development is our main priority, we also take pride in helping them grow into respectful, confident and hard-working young individuals which will benefit them throughout their lives. Our Junior Section offers boys and girls under the age of 18 the opportunity to achieve this in a safe, friendly and supportive environment. Here's how to join:
Membership Type

Full

Academy

Playing ability

Congu Handicap or PGA assessment obtained through Saturday coaching

Beginners – leading up to full membership

Use of the Clubhouse and Practice facilities?

Yes

Yes

Playing restrictions

None

Limited to 9 holes via organised junior section events or during coaching

Can I play in all Junior completions

Yes

No

Can I play in JSEs

Yes

Yes

Can I play in full Club competitions

Yes if 24 handicap and below

No

Cost

£119

£52

Does the cost include Saturday morning lessons?

No (11.15am – 12.15pm)

£5 per session or £52 for the season

Yes (10am – 11am)
What we must have from you:
Payment for either Academy or Full Membership (see above)
A signed Consent form giving approval for use of any images on our social media platforms** Full & Academy
A signed Emergency Contact form including contact details and listing and any medical conditions** Full & Academy
A signed form by the Junior/responsible adult agreeing to abide by the behaviour standards expected of young players at the Club** Full & Academy
Attendance of a short informal meeting with the Club Professional and/or Junior Organiser. Full Membership Only
**These forms can either be downloaded here and emailed to: barryforstergolf@gmail.com or returned/provided in hard copy in the Pro Shop.
When we have received all the above, we will provide you with:
During the attendance of short informal meeting, we will provide you with:
A guided tour of the club
An overview of the Junior Section including key contacts
A Fixture Diary for the season ahead
A bag tag and payment sticker
A copy of the Junior Handbook
A PIN number to access the Club's website
A Swipe Card for accessing the Touch Screen Scoring computer in reception and use within the Clubhouse lounge (will need to pop into the office to obtain this)
A guide to the information contained on the Junior Noticeboard
If you are interested in your child joining the Junior section or would like them to take part in the Academy group coaching sessions, we would be delighted to talk to you. For more details please contact our Junior Administrator, Sean Canavan on 01823 451564 or Club Professional, Barry Forster on 01278 672100 opt 3.
Seniors Section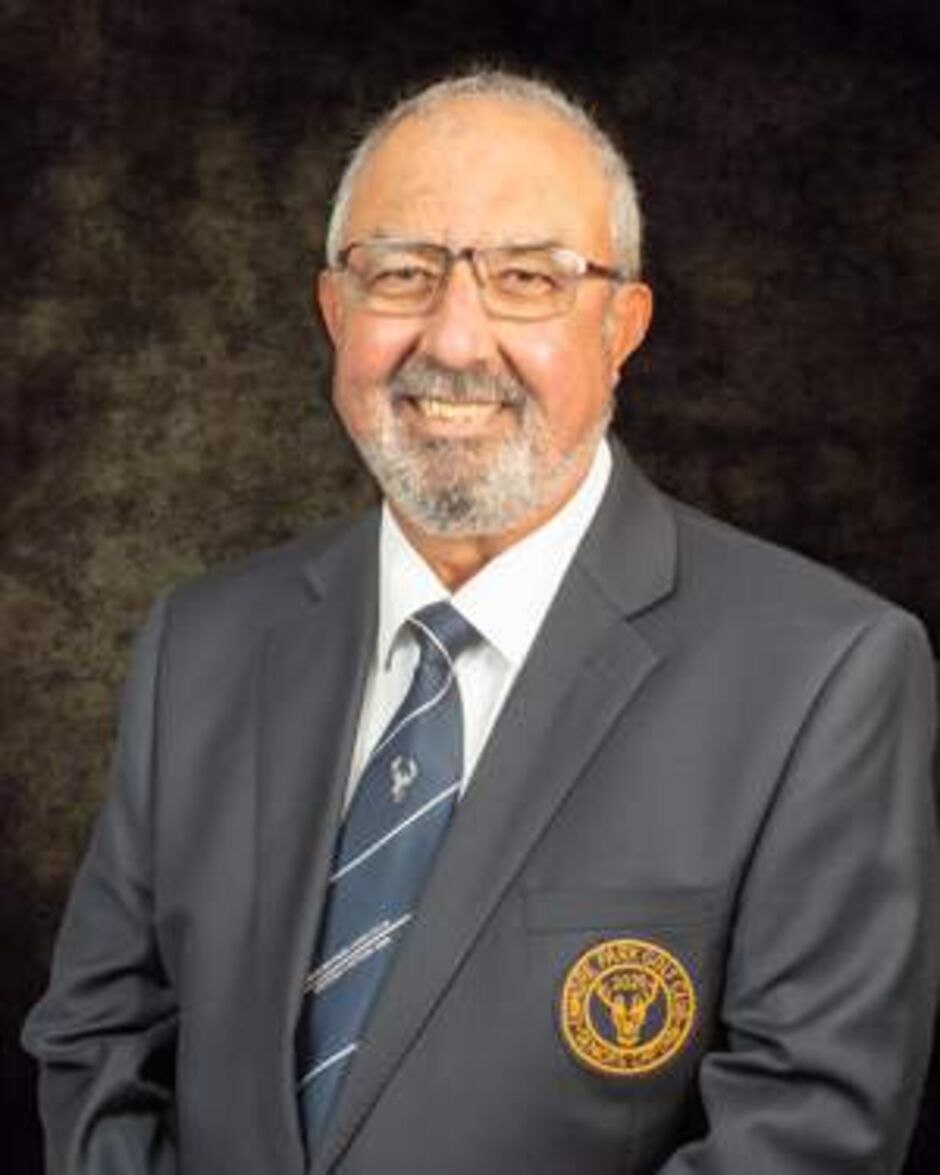 2020 SENIORS CAPTAIN - MIKE SULLIVAN
The Seniors section at Enmore Park Golf Club is a friendly and active part of the Club and in 2019 comprised almost 200 members which is approximately a third of the Club's male membership.
Senior members regularly meet on Tuesday and Thursday mornings throughout the year and will be found on the course and in the Clubhouse – rain or shine! Approximately once a month on a Tuesday or Thursday morning, the section runs a qualifying competition to enable members to keep their handicaps active and enjoy a competitive round of golf with fellow seniors.
There is an extensive fixture list of seniors 'friendly matches' against other clubs that range from Saunton in the West, The Mendip in the East, Lyme Regis and East Devon in the South and Long Ashton, Bristol & Clifton and Henbury in the North. These games are played on a home & away basis and usually comprise 16 players a side.
The Section instigated a programme of winter matches a few years ago. Initially, the Minehead & West Somerset club was invited to participate in two fixtures (home & away) and did so in November and January. During the winter of 2014/15 both Exeter and Churston Seniors joined the party! These two clubs initially played at Enmore in October & December with visits by Enmore to the Devon clubs in February & April. However, these matches against the Devon clubs have now been moved to a more appropriate time of the year!
There are a number of competitions run by the Section for its members, both singles and pairs. The Seniors Championship, the 'MET Shield', the Winter League Competition, the Tolhurst Trophy, the Ron Chamberlain Salver, the Team Challenge, the John Hawthorne Tartan Putter, the "Jimmy Mc Stableford Qualifier" are just some of these popular competitions, while matches against the Ladies (Croad Shield) and the Juniors (Buck Cup) are internal events.
The Section is responsible for the total organisation of the Seniors Open which is played on the first Friday of July each year. The event regularly attracts about 140 visitors from approximately 40 clubs together with 40 members from the host club. Places on 'The Open' have become eagerly sought after by many returning golfers.
An inter-club competition, the Seniors Inter Club Championship for the Enmore Park "Quantock Stag Trophy" was inaugurated in September 2014 and contested by 15 club teams comprising 8 members per team. The trophy, a beautifully forged Bronze Stag was gifted by Past Captain Keith Norcutt and mounted on an oak plinth expertly crafted from the fallen oak on the 10th hole by Past Captain John Newell. Somerset clubs and other clubs on the seniors' 'friendly matches' circuit are invited, and Saunton Seniors were the first winners of the trophy. The modified 'shotgun start' proved both popular and efficient as most of the 120 golfers completed their rounds within about an hour of the first and last arrivals back at the clubhouse. In 2015 the "Quantock Stag" was brought forward to August and it has remained there ever since. The Section will again be hoping for good weather this year when the seventh running of the Quantock Stag, which should have been run on Friday August 14th, will now – hopefully – be run in late October.
Each year, the main function of the Immediate Past Captain – apart from displaying his wisdom and experience during the Committee's deliberations – is to take total responsibility for the arrangements for the 'Seniors Away Day'. In recent years most Past Captains have tried to visit courses that are not on the annual 'friendly matches' circuit, but to venture a little further afield. Launceston, Farrington, Teignmouth, Stover, Dainton Park and Torquay have all been enjoyed in the past by about 35 members. In keeping with this philosophy, Graham Pain booked Newport Golf Club in 2019 for the Section's first venture across the 'Bridge'. The course and the staff at the club were most welcoming and made a major contribution to the success of the day. Steve Darch returned the best individual score to win the King Cup and Peter Farnell, Norman Webb and John Newell registered the best team score to win the John Patterson Shield. The Seniors Away Day this year will hopefully take place on Thursday August 20th with a trip booked by Steve Lukins to Chipping Sodbury GC in Gloucestershire.
The Seniors Ladies Night creates an opportunity for members to bring their partners to the Club and enjoy a very pleasant social event. In 2014, John Newell invited the Cleverly Everly Brothers (alias Clinton & Stan Rogers) to provide the music and entertainment. Since then the more recent Captains, whose responsibility also includes making the arrangements for the Ladies Night, have invited a variety of music groups to provide the entertainment.
The AGM in late November was again well attended by about a third of the seniors' membership. The assembled company then sat down to a festive Christmas Dinner which was enjoyed by members and their guests from the Club.
An innovation in 2015 was the regular Seniors Newsletter. This publication provided a useful mechanism to keep members up to date with recent activities while also informing them of forthcoming events. The newsletter continues to be very useful publication and under the new editor, Graham Pain has added another dimension to the Section's mouthpiece.
The section is well organised and all its matches, events and other activities are run by a very active committee of elected members. The Committee is chaired by the Seniors Captain and meets about 9 times a year, mostly during the spring, summer and autumn seasons.