RETURNING IN 2019 - the enmore park pro-am
Event Sponsored by: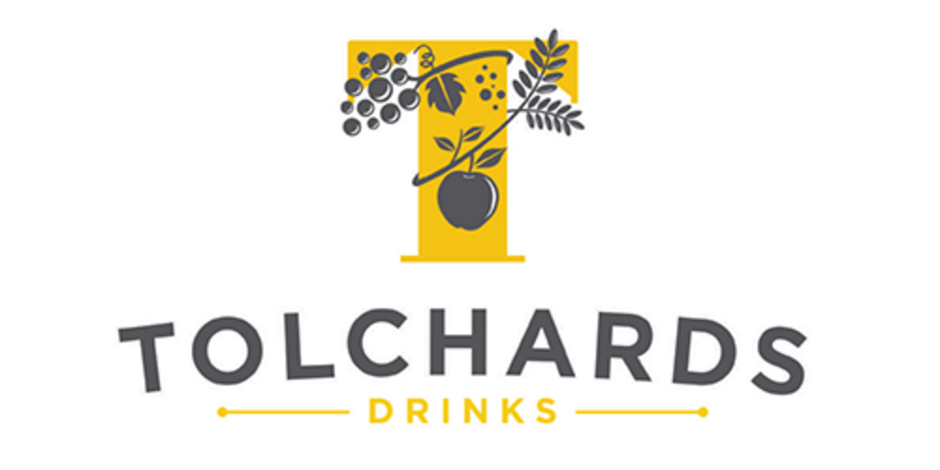 ​
After a few years absence from the Pro-Am circuit, Enmore Park will one again welcome professional golfers from across the PGA West Region to compete at our club.
*** The Results ***
Spot Prizes
1 – Nearest the pin in 2 - Tim Jones
2 – Nearest the pin - Mike Rossiter?
3 – Nearest the pin in 2 - Jason Brock
4 – Nearest the Tub - Simon House
5 – Nearest the pin in 2 - Dan "Village Andison)
6 – Nearest pin in 3 - Tim Woodley
7 – Nearest the Pin - Lee Tyrrell
8 – Nearest the pin in 2 - Craig Lazenby
9 – Nearest in 2 - Simon House
10 – Nearest in 2 - Paddy Maclennan
11 – Nearest in 2 - Steve Westaway
12 – Nearest the pin - Ben Olson
13 – Nearest in pin 2 - Dan Bovingdon
14 – Nearest the Otter - Ian Gay
15 – Nearest the pin in 2 - Nick Rendell
16 – Nearest the Tin - Steve Westaway
17 – Nearest in 2 - Andy Bryant
18 – Nearest in 3 - Phil Hodge
Please contact the club office to arrange prize collection.
Professionals
1st - Matt Moseley from Tenby Golf Club 69 (-2)
2nd - Luke Derrick, James Hannam, Dan Carter and RossMcCance - All 70 (-1)
Team Prizes
5th - 81
Team Name – Enmore Park Legends
Professional – Andrew March
Partners – Craig Lazenby, Paul Manley. Rob Loder
4th - 82
Team Name – Rexell UK
Professional – Matt Moseley
Partners – Nick Rendell, Ron Brown, Dan Whelan
3rd – 84
Team Name – Tolchards Axe Cliff
Professional – Sion Bebb
Partners – Simon Wellington, Jill Wellington, Andy Bryans
2nd – 85
Professional – Luke Derrick
Partners – Ben Olson, Bradley Grandfield, Steve Copson
Winners – 90
Professional – James Hannam
Partners – Mark Oliver, Helen Oliver, Steve Francis
Team Entry - Standard Package
Teams will consist of a Professional plus three amateur players and there are two entry options. The first is our standard package costing £270.00 per team. The price includes the following:
Team entry for three amateur golfers to play with a PGA Professional
Coffee and Bacon Roll on arrival
Running buffet from midday onwards
A spot prize on EVERY hole
Overall prizes for at least the top five teams
On-course refreshments
All players in a team must be in possession of a competition handicap or they will not be eligible to win prizes.
Team Entry - Corporate Package
Our corporate package cost £330.00 plus VAT per team, and we'd appreciate it if a prize should be provided as part of the hole sponsorship that's included in the price. The corporate package consists of:
Everything in the standard package above.
Sponsor a hole of your choice on a first come/first served basis.
Feature on our club website.
Feature in our Pro-Am programme and other advertising.
Appear on Enmore Park's social media in the run up to the event and also on the day.
Complimentary fourball and lunch on our Pro-Am sponsors' day to take place in Spring 2020.
Hole Sponsorship Package
For businesses who don't wish to enter a team, but would like to be part of the event, we offer a standalone hole sponsorship package. This costs just £100.00 plus VAT. We will provide a golf-related prize to be won on the hole you're sponsoring. You'll feature in our Pro-Am programme and on our website, plus social media and other marketing.
Alternatively you might like to choose your own prize to a similar value, just let us know your thoughts.
If you'd like to sponsor a hole just give us a call on 01278 672100 (option 4).
The Competition Format
18 Hole Bowmaker
Teams of four with two stableford scores to count on each hole.
Maximum handicap on entry of 28 (men) and 36 (women)
90% handicap allowance
Individual competition for the Professional
How to Enter
You can enter online on our open competitions page, simply follow this link. You can also enter by downloading this entry form, completing it, and then returning it with payment to the address shown. A third option is just to give us a call on 01278 672100 (option 4) during office hours and we'll take your details and payment over the phone.
Prizes and Sponsors
In addition to the overall prizes we're aiming to have a prize to be won on every hole. That's 18 chances to win and the prize list is currently as follows:
HOLE PRIZES - List to Date
1st Hole: A Fourball at Woodbury Park Golf Club - Supplied by Woodbury Park
2nd Hole: 3 x 30 minute lessons with PGA Professional Barry Forster
4th Hole: "Nearest the Tin" - 48 Cans of Cider - Thatchers' Cider
5th Hole: Golfer's Bundle - FootJoy Shirt, a Dozen ProV1 Balls, Tees and more - Wickwar Wessex Brewing Co.
6th Hole: A Fourball at North Wiltshire Golf Club
7th Hole: TBA
8th Hole: £100 Amazon Voucher - Supplied by Philip Dennis Foodservice
9th Hole: A Fourball at Woodbury Park Golf Club - Supplied by Woodbury Park
10th Hole: Accessories Toolkit Supplied by J.A.B Electrical
11th Hole: Special Edition Karuta Golf Shirt - Supplied by Karuta Golf
12th Hole: 12 Litres of Marshfield Ice Cream - Supplied by Eddie Ingram of Marshfield
13th Hole: £75.00 Meat Voucher for Pynes Butchers - Supplied by John Marchant Electrical
14th Hole: Dirty Dog Sunglasses and Pro V1 Golf Balls - Supplied by Academy ICT
15th Hole: £100.00 Dinner Voucher for the Batch Country Hotel - Supplied by Wellington School
16th Hole: "Nearest the Otter" - 48 Bottles of Otter Ale - Supplied by Otter Brewery
18th Hole: £100.00 John Lewis Voucher - Supplied by Redwood Joinery
In addition to those providing prizes for each hole, we're very grateful to our corporate entrants and supporters for being part of the event.